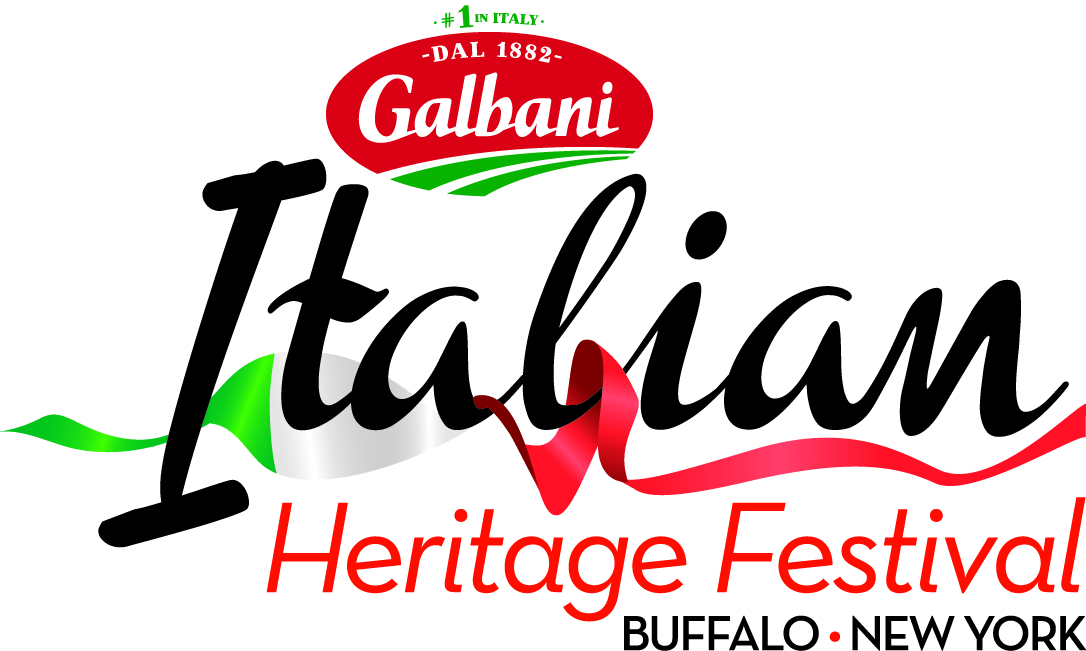 Entertainment Schedule 

Saturday, July 20th 2019
12:00 – 1:30PM  Ashlee Amoia & Joe Bolognese
1:30 – 3:00PM  Don Menza & Joe Giambra
3:00 – 4:30PM  Jack Civiletto with band
5:00 – 7:00PM  Formula Band
7:00 – 7:45PM  Opening Ceremonies
8:00 – 10:00PM  Sal Valentinetti with band
10:00 – 10:45PM  Russell J. Salvatore Fireworks/Music Display
Sunday July 21st 2019
11:00 – 12:00PM  Italian Mass at St. Anthony's Church
12:00 – 1:00PM St. Anthony's Procession (Italian hymns)
12:00 – 1:00PM Galbani Children's Cheese Building Contest
1:00 – 2:00PM  Galbani Celebrity Cheese Building for Charity Contest
2:00 – 4:00PM  Italian Idol
5:00 – 6:30PM   Austin Giorgio from NBC's The Voice
6:30 – 8:00PM  Atlantic City Boys (Frankie Valli tribute band)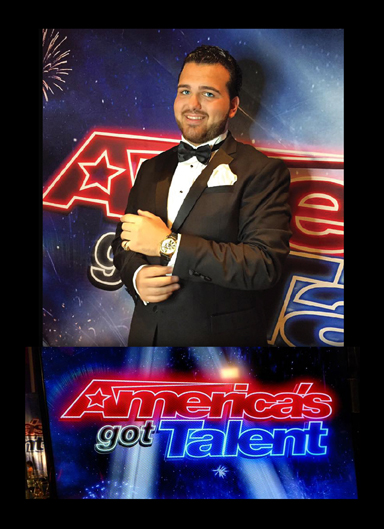 Sal "The Voice" Valentinetti
EARLY LIFE
Sal Valentinetti is an Italian-American crooner know best for his flawless vocals, larger than life personality and his heart of gold. Born August 26, 1995 to Steve and Maria Valentinetti, Sal was raised in the small town of Bethpage, New York. From a very young age Sal was influenced by his grandmother, Tina Valentinetti, to love the musical genius of the classic crooner sounds of Dean Martin, Tony Bennett and Frank Sinatra. At the young age of fifteen Sal realized the hidden talent he possessed and began performing his flawless tribute to the great Frank Sinatra. Before long the world would come to know him as "Sal the Voice".
AMERICAS GOT TALENT
In 2016, Season 11 of the NBC hit show "Americas Got Talent" was taken by storm by Sal Valentinetti. The 20 year old College Student that delivered Pizza for his cousins Italian restaurant was now in the spot light. Belting out the classic Frank Sinatra hit "My Way" Sal not only received a standing ovation but got the coveted "Golden Buzzer" from judge Heide Klum, who he later performed a duo with singing "Santa Baby". Although Sal did not win the overall competition, he rose to stardom and his professional music career was launched.
LIFE AFTER AGT
Sal left for Hollywood as a pizza delivery man and returned home to Bethpage as a National Rock Star. His live show, featuring his new band "The Black Tie Brass", is now in great demand. Sal "The Voice" Valentinetti sold out three Christmas Shows at the now famous, Paramount
Theatre in Huntington, New York. Then his dream came true, an opportunity to perform in the round at one of Frank Sinatra's favorite venues, The Theatre at Westbury- (Formerly The Westbury Music Fair). Sal loves to tell the story of how his father saved up just enough money to see Frank Sinatra on June 11, 1975 in Westbury. The Valentinetti family returned to Westbury on March 3, 2017 and they watched with pride as Sal performed his 90 minute show to a sold out crowd of 3,000 people just like his idol, Frank Sinatra.
SAL HITS THE ROAD
After Sal's successful sell out shows at home, he teamed up with some of the country's top promoters and agents like Brian Rosenberg, Robert Maffia, Fever Entertainment and TCI Talent Agency and is now touring the country as one of the hottest new performers on the scene.
WHAT'S COMING UP FOR "SAL THE VOICE"
In between shows on the road, Sal is in the studio working on his first EP which is scheduled to be out in Spring of 2017 and a Christmas Album due out September 2017. Sal has also become a dominate force on Social Networking reaching up to a quarter million people per video and over 300,000 followers. It all started with that first appearance on America's Got Talent where the judges unanimously agreed he was a star, but Heidi Klum declared "I like the way you talk. I like the way you sing. I like everything about you" and she pounded the magical button that launched his "Golden Ticket" to stardom. We are currently finding out that it was not only a game changer for Sal but it has created a revival in music. The standards of yester-year are now being listened to by 4 generations of Americans and music lovers abroad. "Old Blue Eyes" would be proud. Sal is not only influencing people with his music, he has also become a role model for Millennials. Mr. Valentinetti was named "Restaurants Against Drunk Driving" (RADD) Man of the Year 2016.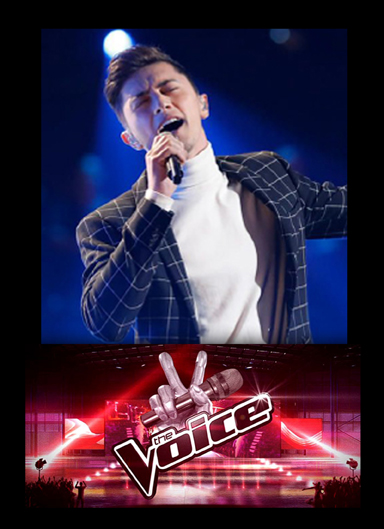 Austin Giorgio
Austin Giorgio is a 22 year old best known for his charismatic stage presence, warm tone and ability to connect with all ages. Giorgio's voice pays homage to his roots such as Frank Sinatra, and Dean Martin yet his production reflects the tastes of modern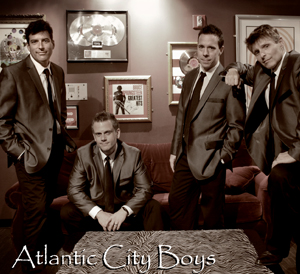 Atlantic City Boys
The Atlantic City Boys are four dynamic lead singers who have wowed audiences at Las Vegas, Walt Disney World, Atlantic City, as well as cruise ships around the world. Their show is an exciting mix of world class vocals and interactive comedy -featuring the rock-n-roll harmonies of the Beach Boys, Drifters, the BeeGees, and of course, Frankie Valli and the Four Seasons. The boys have performed with many greats, from Jay Leno to Huey Lewis, Pattie Labelle and the Temptations!
"Non-stop energy, incredible talent and unlimited excitement!  Our audience continues to rave about the Atlantic City Boys!"
– Jan McArt, Director, Live at Lynn University
"The Atlantic City Boys here on Saturday night was the BEST of the BEST! We had a full house and everyone absolutely was cheering and screaming for each one of the boys. They are some of the nicest guys and put on an incredible show after which they stayed to meet with all of the audience."
– Naomi Wells, Hard Rock Casino, Tampa
"You guys gave me goosebumps!"
– Phil Williams Jr., The Temptations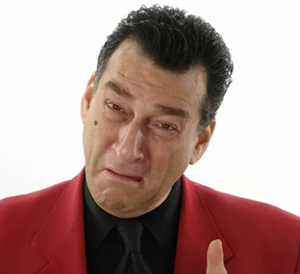 Robert Nash
Featured on History Channels Counting Cars and America's got Talent
Robert Nash presents an impersonation of Robert De Niro that stands above the rest. With his look, voice, expressions, body language, and overall demeanor. You think you are actually in the room with Robert De Niro himself! Whether hosting or emceeing a corporate event, meet & greet, or as a surprise guest at your next party. Robert Nash, who is well known for his appearances on America's Got Talent, The History Channel's "Counting Cars", ESPN'S SPORTSNATION,  and as the Ambassador of The Las Vegas Mob Experience, will have the whole room in stitches and wonderment, bringing one of the world's most iconic actors to life right in front of your very eyes.
Robert Nash is the ABSOLUTE Robert De Niro Impersonator!  – Greg London
Robert Nash as De Niro is  "UNCANNY!" – Howie Mandell
Robert Nash does a Great impression of De Niro!- Rich Little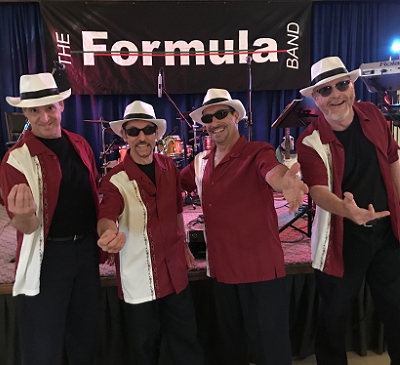 The Formula Band
The Formula is one of America's top Italian musical groups and recording artist. They perform the USA and Canada, sharing the stage with many of Italy's top artists and the likes of Jerry Vale, Pat Cooper, and most recently Angelo Avarello.
The Formula's music can be heard over DMX International Italian Hits, and CHIN Radio International.
The Formula has just released their newest CD titled Solo un Po'. This is arguably the group's finest work. They suggest you play this when making your Sunday sauce!
The members of The Formula are: Dino Falletta – Vocals & Guitar. Tommy Trigilio – Vocals & Keyboards. John Bertini – Vocals & Bass Guitar. Bob Accurso – Drums & Percussion.