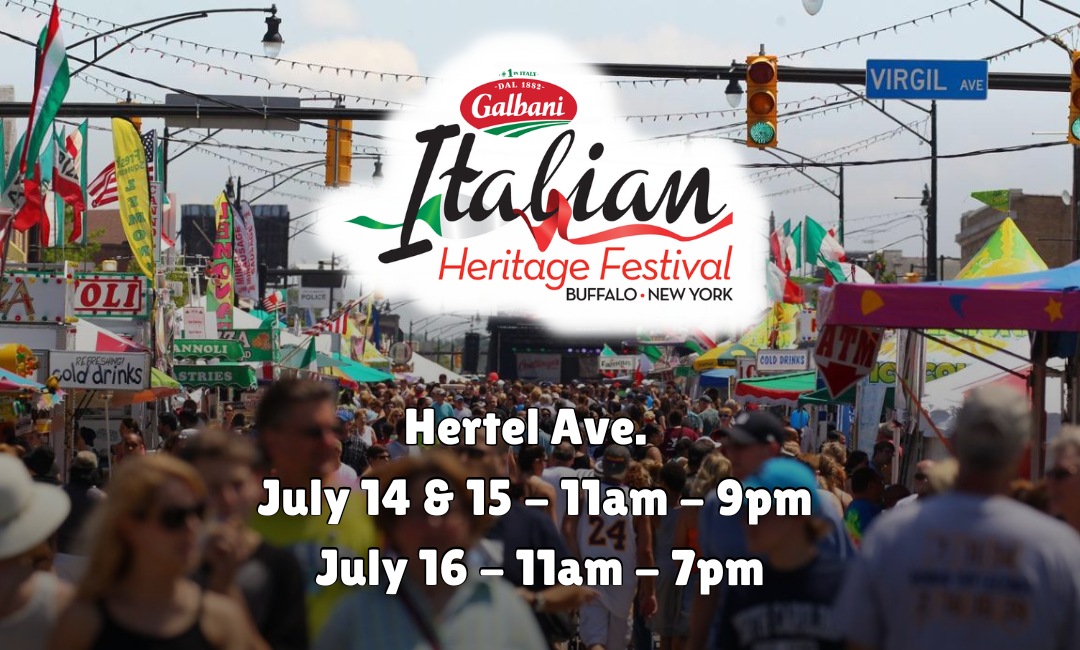 We are so excited for another great year
on Hertel Ave!

Vintage 1926 Photo of Italian Americans Gathered at St. Anthony's Church in Downtown Buffalo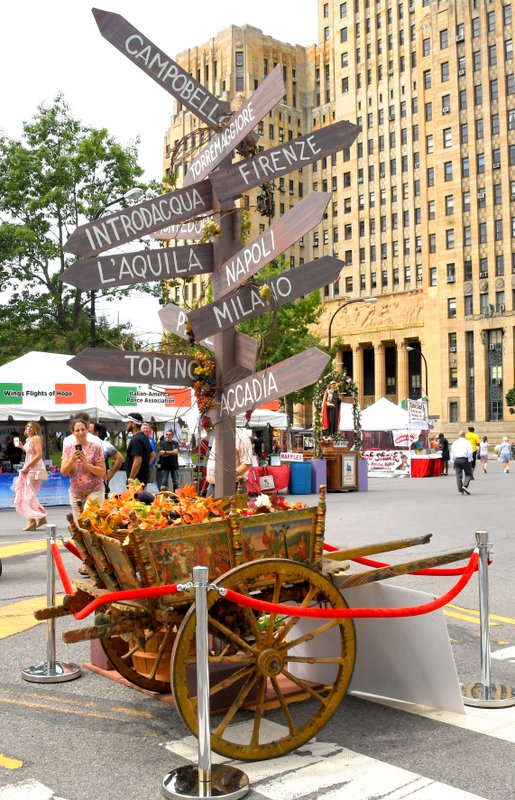 Benvenuti! 

Welcome to the

 

Galbani® 

Italian Heritage Festival of Buffalo, New York. 

Our Board of Directors is proud to announce the return of our Festival this year after a two-year absence due to Covid-19. Furthermore, we are most happy to announce that this year we are returning to our North Buffalo "Little Italy" home, right here on Hertel Avenue July 14th-16th. Having the beautiful new Italian Cultural Center (Centro Culturale Italiano) as our anchor, our Festival will start at the Cultural Center on Delaware and Hertel and proceed eastward on Hertel to Virgil. Returning will be all of our Buffalo Italian Festival local favorite food vendors along with great entertainment and plenty of cultural activities for all. Whether it's grape stomping, cultural displays, cooking demonstrations by Galbani® and Chef Marco, Sicilian Puppet Shows, Bocce games and much more, there is something for everyone at our festival. Come one, come all- as a little bit of Italy awaits you in Little Italy on Hertel Avenue!
This year's festival we wish to dedicate to the man who served as President for the past twenty years, Carmen J. Palma. Our board wishes Carmen all the best of health, happiness, and above all we thank him for all he has done for the Italian community and our festival.